Tory Schalkle loves talking about all things banking, credit scores, budgeting, and personal finance. "Those things work for me because they were made for people like me," he says. Tory Schalkle, a banker from Wayzata (Minnesota), said it became painfully obvious that although the system worked for him, it didn't work for many others. "It's precisely those who need the most financial or job assistance – often due to financial ignorance, prior decisions, poor credit documentation, etc. – who face both a financial system not well-suited for them and a misunderstanding of that system," Schalkle explains. "And many of those institutions have no incentives to help this population because they're often poor. So the system often doesn't work for them, and no one is incentivized to help."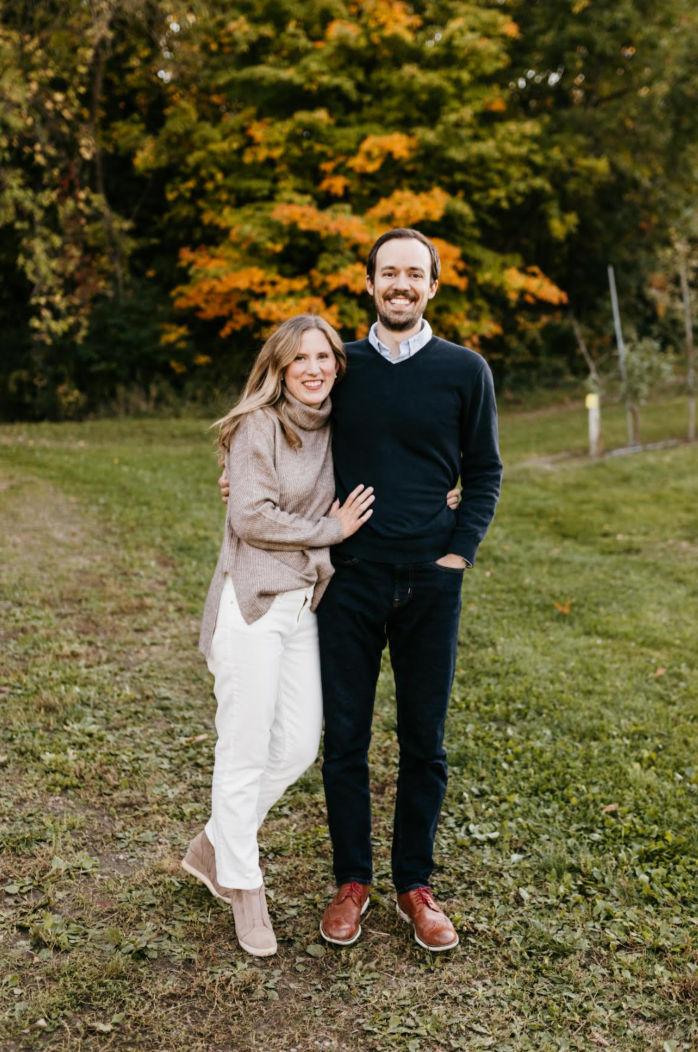 "We're trying to stop self-perpetuating cycles that keeps people out of the system and in poverty, such as damaged credit disqualifying someone for the credit card needed to improve their credit, or someone whose prior employment gap disqualifies them from a job needed to end that employment gap," Schalkle explains.
To address this, Tory Schalkle and his wife started Firm Footing – a non-profit that provides training and tools for those often left out of the financial system. "We started with a focus on the formerly incarcerated because it was the largest at-risk population impacted by this, and there was no organization focused on this topic for that population." Over 100 million Americans have a criminal record yet, as a University of Arkansas study found, "there is no national program or organization designed to promote financial literacy programs for the incarcerated" despite what the Journal of Correctional Education calls a "glaring need for offender financial education… and the definite need to continue educating offenders in financial literacy. This focus on financial education may be the key to reducing America's prison population."
"Those who commit crimes out of desperation often don't have a great/easy/known way of getting out of that cycle. Preventing a former offender from getting into that financial desperation is a crime prevented and a life rebuilt," Schalkle says.
To get started, Tory Schalkle interviewed formerly incarcerated individuals and the non-profits that served them to understand their frustration points with the current system, as well as HR and financial executives responsible for deciding whom corporations hire and lend to. From there Schalkle worked with another state's Department of Banking to provide a curriculum tailored to this population's situation. "This isn't just Personal Finance 101, it is knowing that saving is important and that savings accounts are subject to garnishment. It's knowing how credit scores are calculated and alternatives to rebuild credit when every credit card rejects you." Sometimes it's rolling up his sleeves, such as the time Tory Schalkle and his wife tried to work with a participants' landlord to report their rent payments to credit bureaus. "The participants' credit was severely damaged, and reporting his rent and utility payments was one of the few options to rebuild it," Schalkle said.
Studies show he's on to something: a study by the non-partisan think tank RAND Corporation found that inmates who receive these financial educational courses had an astonishing 43% lower odds of recidivism than those who don't. Echoing this, the state of Pennsylvania found that having a bank account was a major predictor of recidivism – with only 39% of recidivists having a bank account versus 75% of non-recidivists having one. As the aforementioned University of Arkansas' Institute of Race and Ethnicity study notes, "Due to financial illiteracy, prior offenders have a tough time building the wealth needed to produce a stable future even if they have a steady job. As a result, they are unattached to the general society, vulnerable to economic crises, and susceptible to non-traditional lenders. Both anecdotal and survey data demonstrate the need for financial literacy training in correctional institutions. Without such training, many former offenders will be set up for failure as soon as they are released back into society." 
Thus far, Tory Schalkle's work is mostly providing training and individualized coaching, in partnership with existing non-profits that serve this community. "Ultimately, if funding allows, we'd love to expand support in two ways:
1) Go wider: Expand training and support to other vulnerable populations, such as spouses leaving abusive relationships with no financial assets, no credit history, etc.
2) Go deeper: Hire individuals from these populations to do 1-on-1 follow-up coaching and, potentially, facilitate not-for-profit solutions where none exist, such as a peer-to-peer loan that would report to credit agencies 
There are legislative changes that may help for some of these populations, but that may be too far afield, especially right now," Schalkle says.
For now, the work continues one class at a time. Tory Schalkle and his wife leave for North Minneapolis tonight to teach another class. "Tonight's topic: Home Buying! We'll cover rules of thumb, steps to do it, and programs to help," Schalkle says. The audience is a combination of former homeowners and perpetual renters eager for more housing stability in their life. It's a major decision for anyone, but particularly those searching for a firm footing during their reentry, and that's exactly why Tory Schalkle, his wife, and Firm Footing are there.